POR LA GENTE Y EL PLANETA
En Alfa Laval, trabajamos continuamente para IMPULSAR EL PROGRESO. Hacemos nuestro mejor esfuerzo para anticipar el camino óptimo hacia adelante para nuestros clientes, nuestros empleados y el medio ambiente. Juntos, OPTIMIZAMOS LOS PROCESOS y creamos soluciones integrales que ayudan a nuestros clientes a superar sus desafíos más difíciles. Trabajamos incansablemente para HACER SU ÉXITO NUESTRA MISIÓN. Trabajando juntos, podemos crear un crecimiento responsable y sostenible que beneficie a las PERSONAS Y AL PLANETA. Mejorando el mundo todos los días.
Tom Erixon Presidente & CEO del Grupo Alfa Laval
"Una cosa que aprendí en mi tiempo en Alfa Laval es el papel vital que juegan nuestros clientes para impulsarnos a mejorar. Su curiosidad alimenta nuestra curiosidad; su pasión alimenta nuestra pasión. Trabajar juntos nos ayuda a servirle mejor a usted y al clima".
Contribución de Alfa Laval a los Objetivos de Desarrollo Sustentable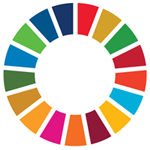 Los Objetivos de Desarrollo Sustentable establecidos por las Naciones Unidas sientan las bases sobre las que todos nosotros debemos enfocarnos para alcanzarlos, especialmente compañías como la nuestra. Podemos decir con orgullo que Alfa Laval y nuestros equipos contribuyen de manera activa al éxito de más de la mitad de los 17 objetivos.
Conozca la contribución de Alfa Laval a los Objetivos de Desarrollo Sustentable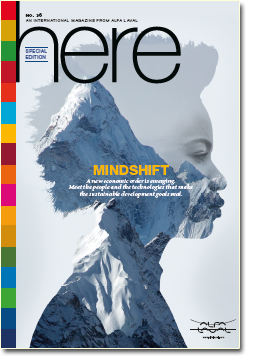 Informe Sostenibilidad
El informe destaca cómo nuestros productos y soluciones pueden contribuir al desarrollo sostenible y cómo implementamos nuestros Principios de Negocio.
HERE ONLINE MAGAZINE..
..brings you the latest insights, analysis and inspiration from the world of Alfa Laval — and beyond. With a focus on how processes can be improved to save energy and protect the environment, Here explores global and local challenges and the innovations and solutions that can address them.